More >
Conferences
The South Carolina Sheriffs' Association holds two conferences a year. The Winter Conference is held in January in Columbia, SC, and the Annual (summer) Conference is held in July in Myrtle Beach, SC.
2024 Winter Conference:
January 24-26, 2024
USC Alumni Center
Hilton Columbia Center
Columbia, SC 29210
For vendors to exhibit at the Winter Conference you must be a registered 2024 SCSA Corporate Partner.
Please visit our Corporate Partner web page for more information.


2024 Annual Conference:
July 14-17, 2024
Marriott Resort Grande Dunes
Myrtle Beach, SC
2023 CORPORATE PARTNERS
DIAMOND CORPORATE PARTNER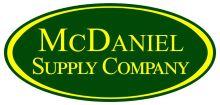 McDaniel Supply Company
1275 E. Cherry Street
Jesup, GA 31546
912-427-9022
www.mcdanielsupplyco.net


PLATINUM CORPORATE PARTNERS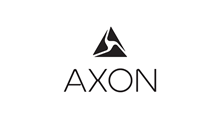 AXON
17800 N 85th Street
Scottsdale, AZ
912-427-9022
www.axon.com

MEDIKO
3900 Westerre Pkwy
Richmond, VA 23226
www.medikoinc.com
GOLD CORPORATE PARTNERS

Moseley Architects
1320 Main Street, Suite 300
Columbia SC 29210
704-540-3755
www.moseleyarchitects.com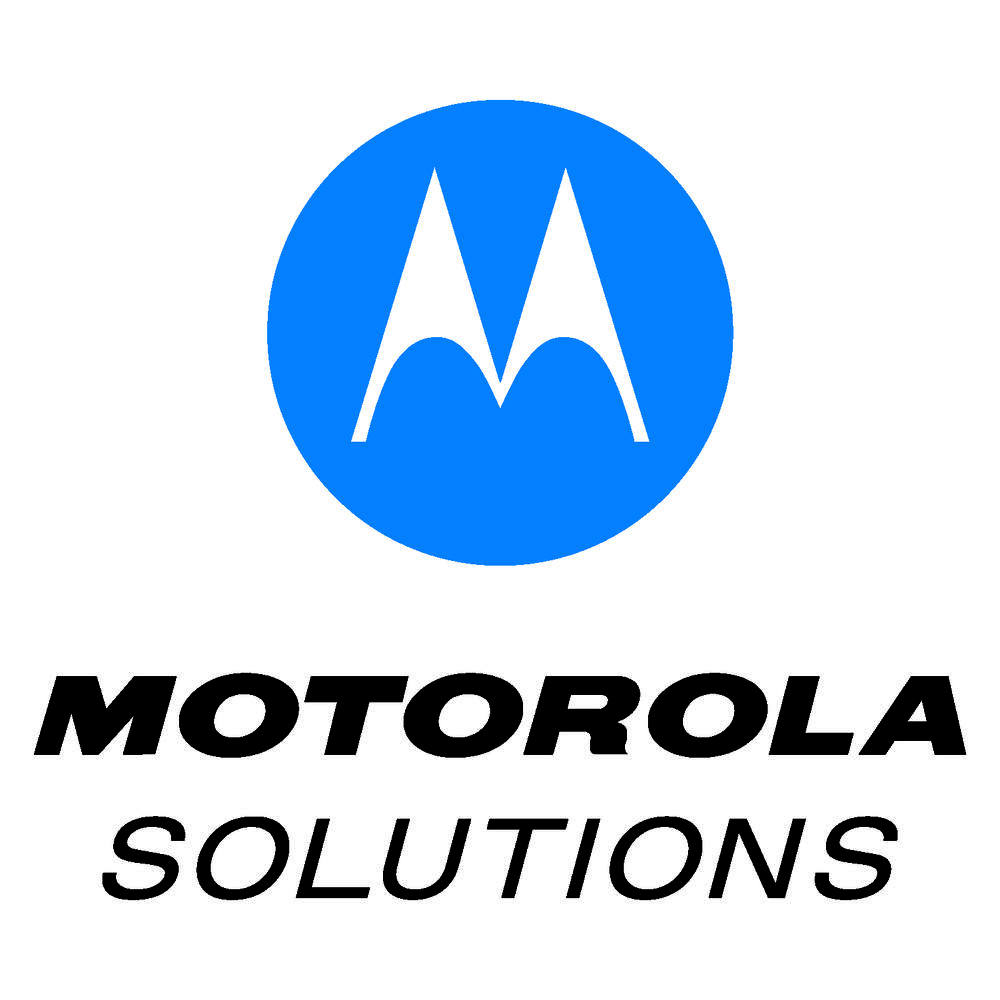 Motorola Solutions
500 W Monroe Street
Chicago, IL 60661
312-350-3112
www.motorolasolutions.com


United Badges Insurance Services
2010 Raymond Diehl Rd Ste 102
Tallahassee, FL 32308


SILVER CORPORATE PARTNERS

Combined Public Communications (CPC)
100 Aqua Drive
Cold Spring, KY 41076
859-547-5457
www.cpcjail.com
Indivior
919 Farm Quarter Rd.
Mt. Pleasant, SC 29464
www.indivior.com
OD Security North America
416 Island Park Drive
Daniel Island, SC 29492
www.odsecurityna.com
Securus Technologies LLC
4000 International Parkway
Carrollton, TX 75007
469-404-2369
www.securustechnologies.tech
Southern Health Partners
2030 Hamilton Place Boulevard, Ste. 140
Chattanooga, TN 37421
888-231-2890
www.SouthernHealthPartners.com
Summit Food Service
500 East 52nd Street North
Sioux Falls, SD 57104
888-872-3788
www.summitfoodservice.com
Trinity Services Group/Keefe Group
477 Commerce Blvd
Oldsmar, FL 34677
www.trinityservicesgroup.com
www.keefegroup.com
ViaPath Technologies
3272 Thornecreek Drive
Douglasville, GA 20135
www.viapath.com


BRONZE CORPORATE PARTNERS
Airworx
3504 Highway 153
Greenville, SC 29611
Ajax Building Company
31 Boland Court, Ste. 147
Greenville, SC 29615
www.allprosolutions.com

Alliance AutoGas
205 Rinehardt Rd.
Mooresville, NC 28115
704-574-4927
www.allianceautogas.com
AmChar Wholesale, Inc.
100 Airpark Drive
Rochester, NY 14624
800-333-0695 x 125
amchar.com
Aramark
2400 Market Street
Philadelphia, PA 19103
www.aramark.com
ATIMS
377 Tiki Terrace
Daytona Beach, FL 32124
www.atims.com

Billy Graham Evangelistic Association
1 Billy Graham Parkway
Charlotte, NC 28201
704-493-9415
www.rrtbillygraham.org

Command Sourcing, Inc.
6100 Horseshoe Bar Rd.
Lommis, CA 95650
www.commandsourcing.com

Custom Technologies
6242 Desert Inn Rd.
Las Vegas, NV 89139
www.ecig4inmate.com

DANA Safety Supply
4601 Broad River Rd.
Columbia, SC 29210
803-798-3670
www.danasafetysupply.com

Detail Kommander
P.O. Box 1137
Hernando, FL 34441
407-906-2121
www.detailkommander.com

Dominion Energy Corporate Intelligence & Security
220 Operations Way MC D231
Cayce, SC 29033
803-217-7010
www.dominionenergy.com

Equifax Workforce Solutions
9901 Linn Station Rd.
Louisville, KY 40014

Extra Duty Solutions
1 Waterview Drive, Suite 101
Shelton, CT 6484
www.extradutysolutions.com
Federal Signal
2645 Federal Signal Drive
University Park, IL 60484
708-587-3082
www.federalsignal.com

First Net
417 E Suerna Drive
Florence, SC 29505
FleetTalk by Rock Communications
377 Rubin Center Drive, Suite 121
Fort Mill, SC 29708
803-547-2500
www.fleettalkbyrock.com
Flock Safety
1170 Howell Mill Road, Unit 210
Atlanta, GA 30318
866-901-1781
www.flocksafety.com
Founders Federal Credit Union
737 Plantation Rd.
Columbia, SC 29720
803-828-7027
www.foundersfcu.com
GENESYS Health Alliance
1718 Reynolds St
Waycross, GA 31501
www.genesyshealth.net
GovDeals
100 Capitol Commerce Blvd, Suite 110
Montgomery, AL 36117
334-387-0532
www.govdeals.com
Grand Canyon University
3300 W. Camelback Road
Phoenix, AZ 85017
602-247-3474
www.gcu.edu

GunBusters Southeast LLC
102 Cottage Street
Bangor, MA 4401
207-745-3851
www.gunbustersusa.com

HomeWAV
2020 Westport Center Drive
St. Louis, MO 63132
813-428-3311
www.homewav.com
IHS Pharmacy
P.O. Box 1428
Rainsville, AL 35986
800-638-3104
864-238-3304
www.ihspharmacy.com
Kellwell Food Management, Inc.
P.O. Box Z
Beattyville, KY 41311
www.kellwell.com
Kiesler Police Supply
2802 Sable Mill Lane
Jeffersonville, IN 47130
812-914-3787
www.kiesler.com
Law Enforcement Services
1327 Panther Creek Road
Morristown, TN 37814
423-587-5653
www.lawenforcementservices.com
LAW Publications
1100 Valwood Pkwy, Suite 118
Dallas, TX 75244
800-527-0156
www.lawpublications.net
Love Chevrolet
100 Parkridge Road
Columbia, SC 29212
804-433-1040
www.lovechevy.com

MCA
885 Cripple Creek Drive
Lawrenceville, GA 30043
www.callmc.com


Montgomery Technology Systems
23 Old Stage Road
Greenville, AL 36037
800-392-8292
www.montgomerytechnology.com

Most Wanted Government Websites.com
971 Coley Drive
Mountain Home, AR 72653
800-506-8064
www.mostwantedgovernmentwebsites.com

Mountaintop/CaseCracker
P.O. Box 192
Little Mountain, SC 29075
www.mtop-sc.com
NCIC Inmate Communications
607 E. Whale Street
Longview, TX 75601
903-757-4455
www.ncic.com
NDI Technologies Inc.
105 E State Rd. 434
Winter Springs, FL 32708
321-441-1800
www.ndi-rs.com

Nicholson Business Systems
220 Aberdeen Drive
Florence, SC 29501
803-313-3938
www.lawtrak.com

North American Rescue
35 Tedwall Court
Greer, SC 29650
803-313-3938
www.narescue.com
Off Duty Management
1906 Ave D. #200
Katy, TX 29720
281-574-4620
offdutymanagement.com
Pay Tel Communications
4230 Beechwood Drive
Greensboro, NC 27410
336-852-7419
www.paytel.com
Read's Uniforms
4 Sweeten Creek Crossing
Asheville, NC 28803
828-412-8950
www.readsuniforms.net
Skydio
3000 Clearview Way
San Mateo, CA 94402
www.skydio.com
Smart Communications
10491 72nd Street
Seminole, FL 33777
www.smartcommunications.us

SmartCOP
9165 Roe Street
Pensacola, FL 32514
910-590-3908
smartcop.com

Southern Software, Inc.
150 Perry Drive
Southern Pines, NC 28387
800-842-8190
www.southernsoftware.com
The FMRT Group
1411 Plaza West Rd.
Winston-Salem, NC 27103
866-761-0764
www.FMRT.com
TheSheriffApp.com
P.O. Box 3387
Auburn, AL 36831
800-381-8321
thesheriffapp.com

Verizon
7646 Silverwood Court
Lakewood Ranch, FL 34202
Watch Systems
4 Sanctuary Blvd
Mandeville, LA 70471

Wellpath
1283 Murfreesboro Pike Rd.
Nashville, TN 37217
615-844-5581
wellpathcare.com

Wexford Health Sources
501 Holiday Drive, Suite 300
Pittsburgh, PA 15220
www.wexfordhealth.com

WTH Technology Inc.
3665 Washington Boulevard
Indianapolis, IN 46205
888-CALL-WTH
www.WTHGIS.com
ZOLL Medical Corporation
269 Mill Road
Chelmsford, MA
www.zoll.com